Bikes
09.10.13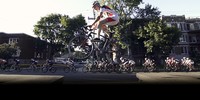 Shortcut
Road racing is intense stuff | Road racing is intense stuff. It starts with sacrifice and determination parlayed into tactical moves across the track. It's marked...
Bikes
09.04.13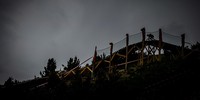 Seismic season
A Good Ol' South African Dustup for DGR | Stevie Smith's season has been seismic to say the least. He's shaken up elite podiums from Scotland to Mont-Sainte-Anne. Routed...
Bikes
09.03.13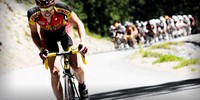 Follow the Leaders
Tour of Alberta completes a 2013 season stacked with great results | DAHLONEGA, GEORGIA (August 29, 2013) – The inaugural Tour of Alberta, a UCI 2.1-rated stage race, will be the season...
Bikes
08.30.13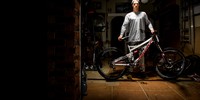 World champs
Steve Smith's one-off prototype | World Champs. One race, just a few minutes long, that determines who wears the coveted rainbow stripes. And we're not...
Bikes
08.23.13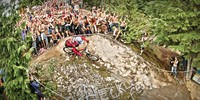 Return of the King
Why Whistler Loves Stevie X3 | The Stevie Smith Show crashed Whistler Crankworx last week—juiced for a threepeat performance on an ultrafast Canadian Open DH track....
Life
08.16.13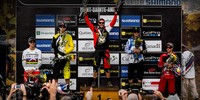 Top Spot
Smith nailed it in WC #4 | Steve Smith (Devinci Global Racing) won the downhill World Cup at Mont-Sainte-Anne in Quebec, Canada, on Sunday afternoon, the second...