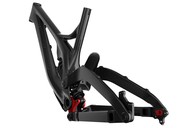 Devinci Axis Technology marks the pinnacle of dual-suspension production innovation. Precision Quality Control testing results in perfect...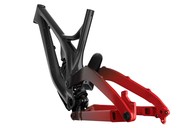 Devinci Cycles was the first bike manufacturer to adopt Dave Weagle's patented Split Pivot technology. Today it represents the core of Devinci's...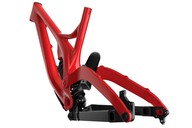 Enter DMC Gravity technology and a carbon repertoire for rides built to flow fast and smooth in rock-ravaged environments. Mountain-specific Devinci...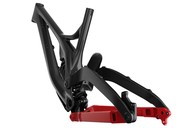 Devinci's mountain bike program is a product of its unparalleled R&D experience. Top-of-the line tube technology is adapted to Devinci's high-end...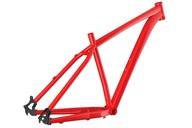 The core of Devinci's aluminum mountain bike series, G02 aluminum frames feature cold-formed 6061 tubing, with walls that vary in thickness...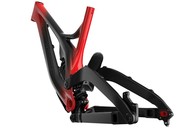 FRG adjustable technology allows you to customize your ride to personal preference or specific trail type using a flip-flop pivot mechanism that...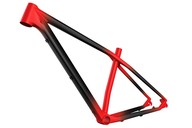 FRG designs put riders in the best possible position on the bike. FRG bikes are quick and aggressive at lower speeds, demonstrate rock-solid...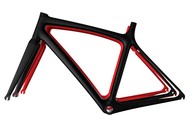 Considering women hail from Venus, and men from Mars, aligning planets for out-of-this-world Women's Fit bikes is top priority at Devinci. WF...