Life
08.24.12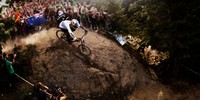 Triple Crown
Crankworx Festival | WHISTLER, BRITISH COLUMBIA—Crankworx 2012 will go down as the hottest, driest, burliest DH shake-up in recent memory. It will also...
Life
08.09.12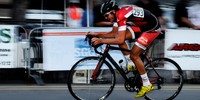 So Close
8 seconds short to beat the record | As well as winning his first race in two years at the Mardis cyclistes de Lachine, Amos-native Pierrick Naud (Ekoï-Gaspésien),...
Life
08.06.12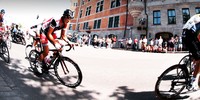 Battlefield
Ekoï conquer the podium three times | After battling hard throughout the Tour du Québec, the team Ekoï-Gaspésien landed on the podium twice during the Tour. Emile...