Bikes
08.30.13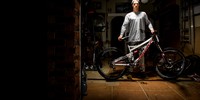 World champs
Steve Smith's one-off prototype | World Champs. One race, just a few minutes long, that determines who wears the coveted rainbow stripes. And we're not...
Bikes
08.23.13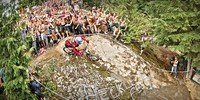 Return of the King
Why Whistler Loves Stevie X3 | The Stevie Smith Show crashed Whistler Crankworx last week—juiced for a threepeat performance on an ultrafast Canadian Open DH track....
Life
08.16.13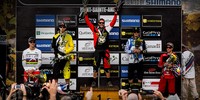 Top Spot
Smith nailed it in WC #4 | Steve Smith (Devinci Global Racing) won the downhill World Cup at Mont-Sainte-Anne in Quebec, Canada, on Sunday afternoon, the second...