Life
05.31.13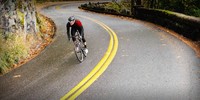 Performance meets style
Devinci Apparel | Sourcing a winning fit is crucial for top road apparel. We developed these minimalist kits with clean, streamlined cuts, available...
Bikes
05.23.13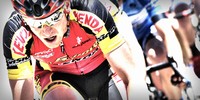 Bravo
4th place overall at the tour of california | After strong competition at the Amgen Tour of California, 5-hour ENERGY® pb Kenda Racing Team are headed to U.S. Pro...
Bikes
05.21.13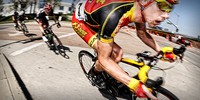 Master Piece
Pro Bike Check | When the Amgen Tour of California peloton rolls away from the start line in Escondido on May 12, Nate English...
Bikes
05.15.13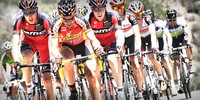 HOLESHOT
Mancebo takes 2nd place on first stage of Tour of California | Excitement and anticipation was evident when the 5 Hour Energy presented by Kenda team pulled up for stage one of...
Bikes
05.08.13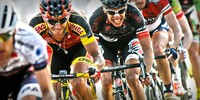 All-in
3rd at Tour of Gila and ready for Amgen Tour of California starting Sunday | DAHLONEGA, GEORGIA (May 7, 2013) – The 5-hour ENERGY® presented by Kenda Racing Team finished on the podium at the...
Bikes
05.02.13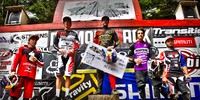 Mind the Gap
Stevie throws down in Port Angeles to take UnderWorld Cup by 2 Seconds | Port Angeles, Washington—Devinci Global Racing's Steve Smith has ridden to his first win of the 2013 season at round #2...