Bikes
08.07.13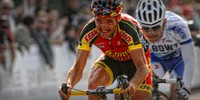 El Conquistador
Mancebo Secures Top Spot for NRC Men's Standings | For a third consecutive season, team captain Francisco "Paco" Mancebo of Spain has secured the title as the best individual...
Bikes
07.24.13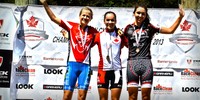 Peak times
Rachel Pageau, XC Jr Canadian Champion | Rachel Pageau (Équipe du Québec-Devinci) took the opportunity left by the departure of two-time defending champion Trudel to the Espoirs...
Bikes
06.27.13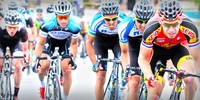 MindSet
Talent. Guts. And drive. | TOUR OF CALIFORNIA HEATS UP What does it take to withstand 110-degree heat, conquer 8 days and 750 miles of...
Bikes
06.20.13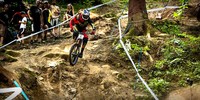 UPTEMPO
Smith takes 2nd step of the podium in WC #2 - Val di Sole, Italy | VAL DI SOLE, ITALY—Devinci Global Racing recently grappled a stacked lineup of steeps, technical terrain, and mach speeds, to score...
Life
06.12.13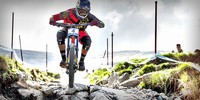 Fort Bill
Steve finishes 3rd on WC #1 | FORT WILLIAM, SCOTLAND—Devinci Global Racing kicked of the 2013 UCI World Cup in style, earning its first podium finish of...
Life
06.11.13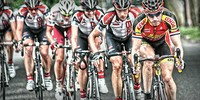 Canadian Connection
5h Pro team are here to compete in 2013 Tour de Beauce | DAHLONEGA, GEORGIA (June 7, 2013) – The 5-hour ENERGY® presented by Kenda Racing Team heads to Québec for the 2013...